Löwener has over 50 years of experience from designing and manufacturing customer specific vacuum systems for tightness control and leak detection, and have delivered just about anything between fully automated high capacity systems for the automotive industry to highly effective and safe systems for very large applications within the power components sector.
We have supplied systems for tightness control of cast aluminium parts, SF6 gas breakers, AC components, heat exchangers, automotive fuel components, LPG tanks and many other applications.
Tightness control and leak detection
Tightness control/leak detection is often conducted by placing the object in a chamber with low pressure and subject it to a tracer gas, most often Helium. It is a very effective method to detect and single out any leaking objects as defects.
The object can also be tested with a higher differential pressure, often several bars of Helium or Nitrogen.
Furthermore, the process can include a test with even higher pressure, which normally is conducted with air.
By adding a Helium gas recovery system, the consumtion can be kept to a minimum, thus vastly reducing the running cost.
The process can be fully automated and is very time effective.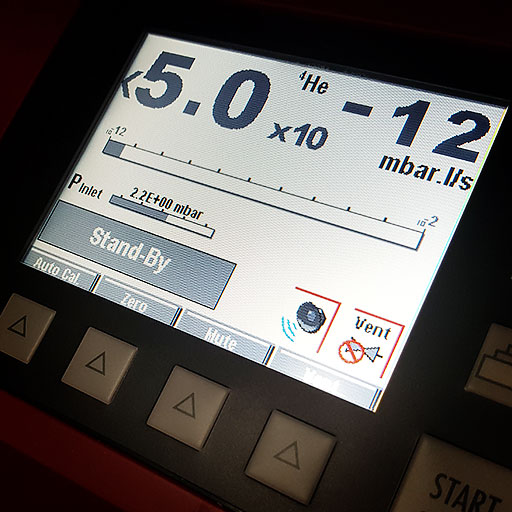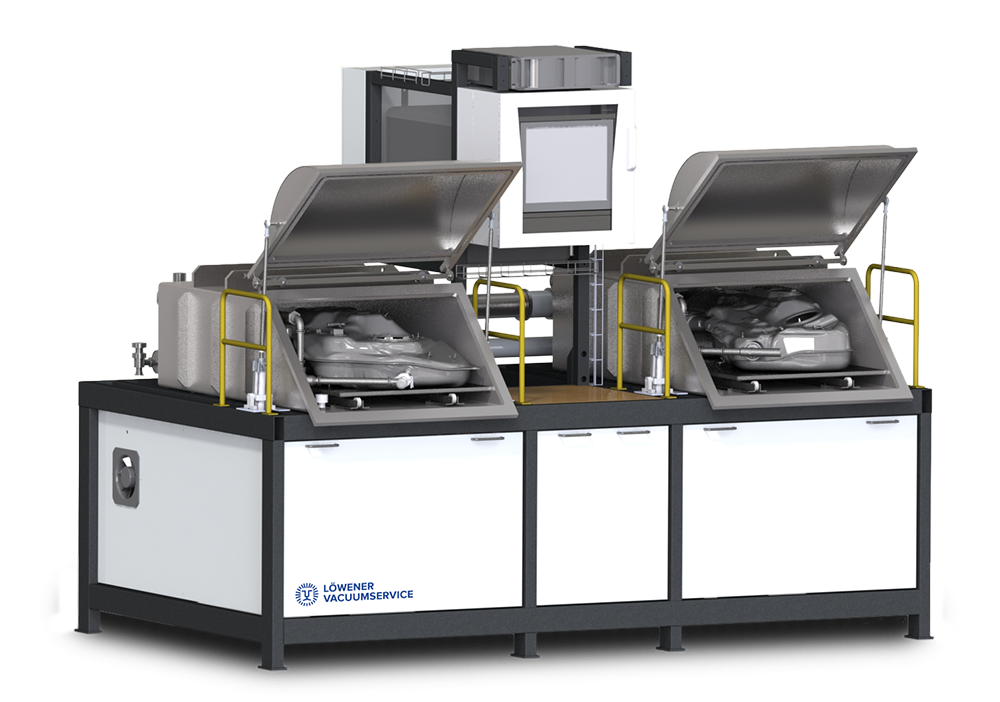 Leak test system for automotive fuel tanks.
The objects are manually loaded by the operator after which a predefined test sequence is started. Any leak above the set limit is detected and the object can be properly remedied.
The system is equipped with dual vacuum chambers in order to meet the production criteria.
Fully automated leak test system for automotive fuel intake pipes.
The object is loaded by a robot and the entire integration is sealed off from any personel.
Faulty objects are marked with a mechanical punch and discarded by the handling robot.
The system automatically saves all production data to a factory database.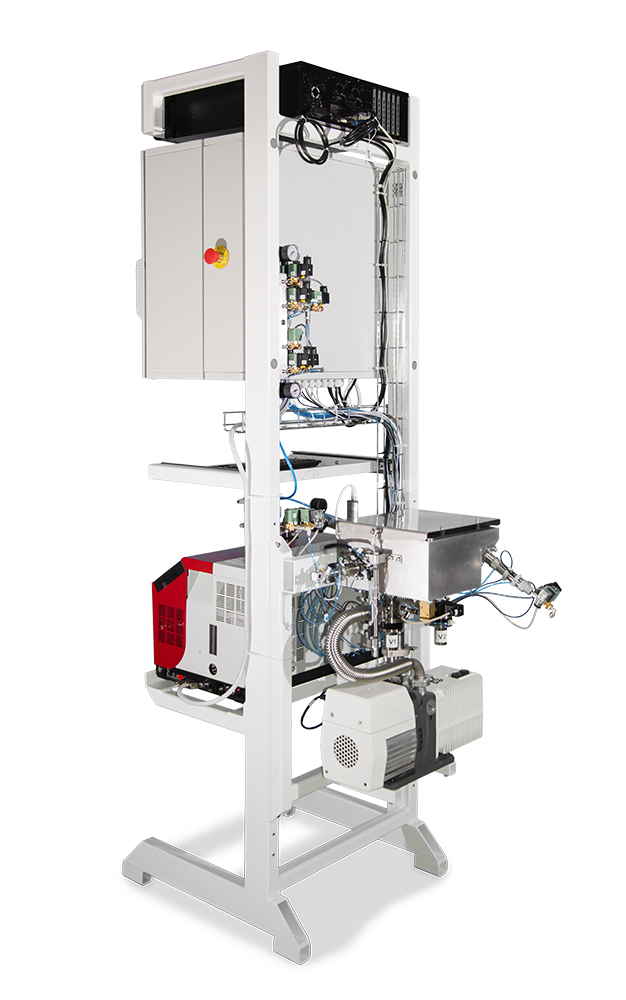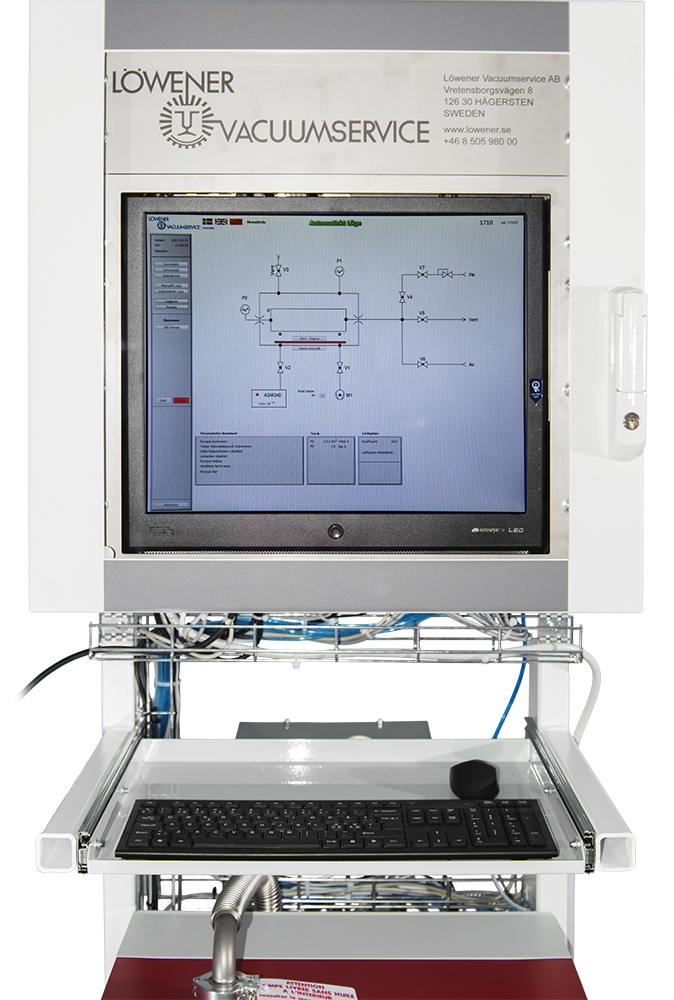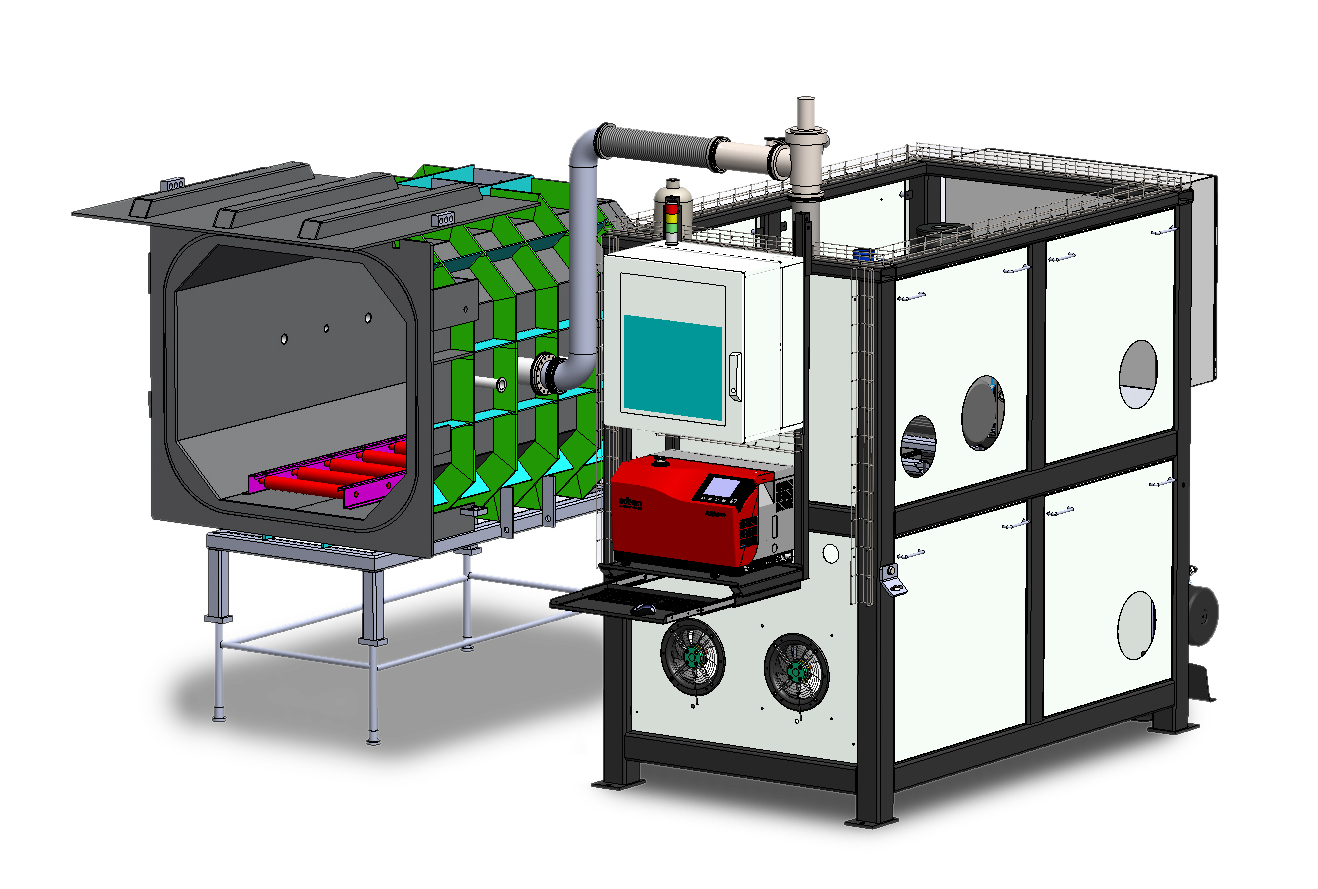 Large chamber leak test system for high power components.
Operator login is required and all production data is stored for full traceability.
Due to the large object volume, the system is equipped with a tracer gas recovery system which keeps the Helium consumption to a minimum.
After a successful leak test, the object is filled with a dielectric insulating gas.
Excess insulating gas is recovered by a separate recovery system, eliminating any gas emissions.
Very large vacuum chamber used for tightness control of high voltage power distribution components.
The object is pressurized with Helium in order to ensure that the object withstands a predefined differential pressure at the same time as a leak detector scans for any traces of leaks.
The Helium is recovered to keep consumption to a minimum, as not doing so would result in a high cost of gas.
The chamber is equipped with sliding doors that are designed to absorb the force due to an object inside the chamber bursting during the test.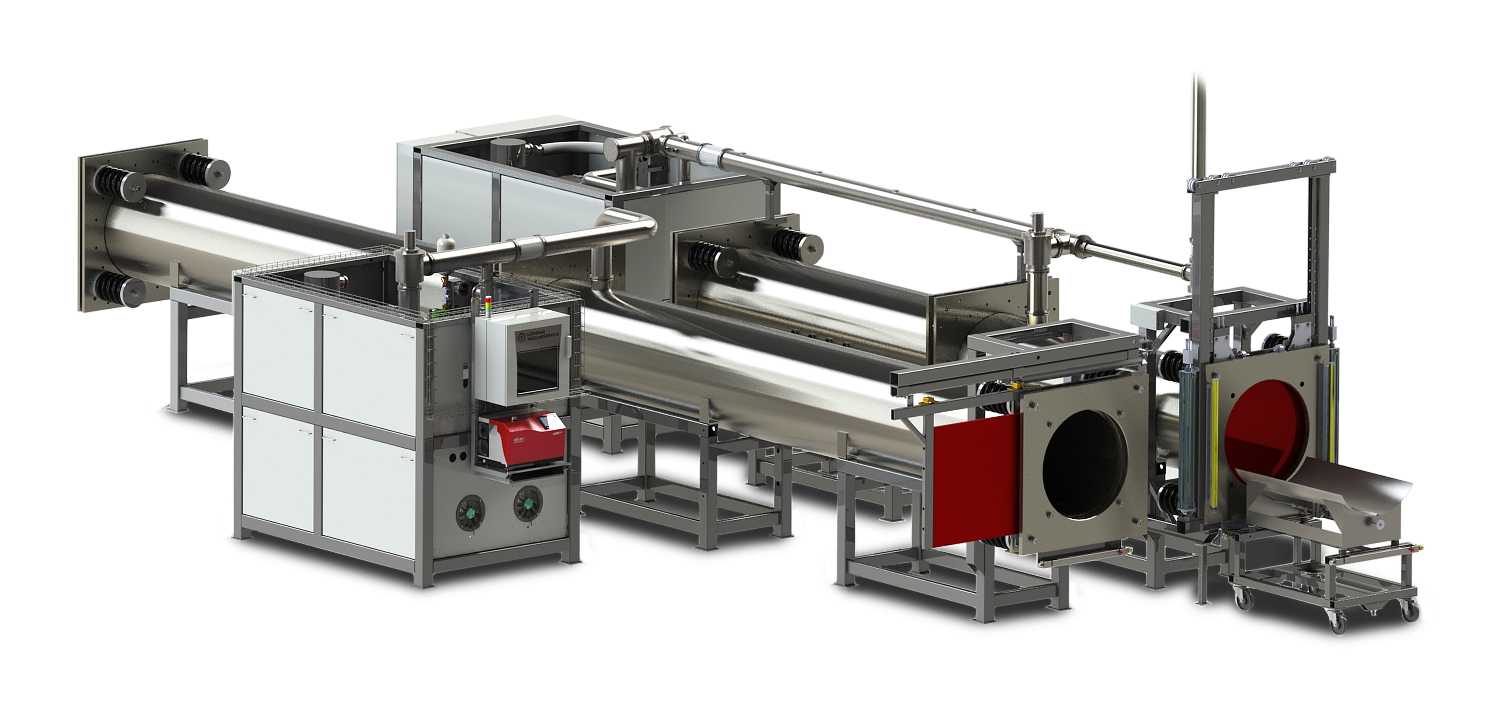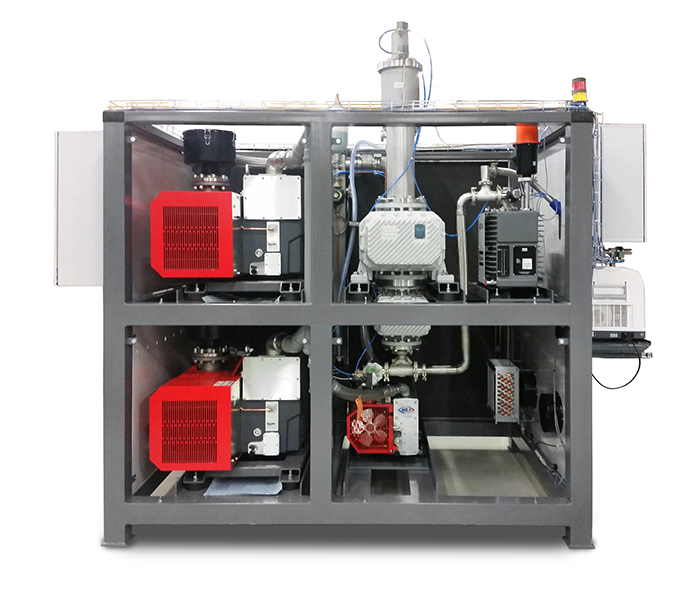 Please contact us for more information about Tightness Control / Helium Leak Detection systems.