In many industries, water is a problematic factor and needs to be eliminated in some form. This water, or more likely moisture, could often only be removed by making it evaporate.
By using vacuum equipment, the decrease in pressure will improve the moisture evaporation greatly, thus speeding up the whole process.
Lowener provides purpose designed vacuum drying systems for every specific need.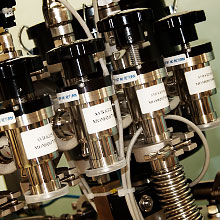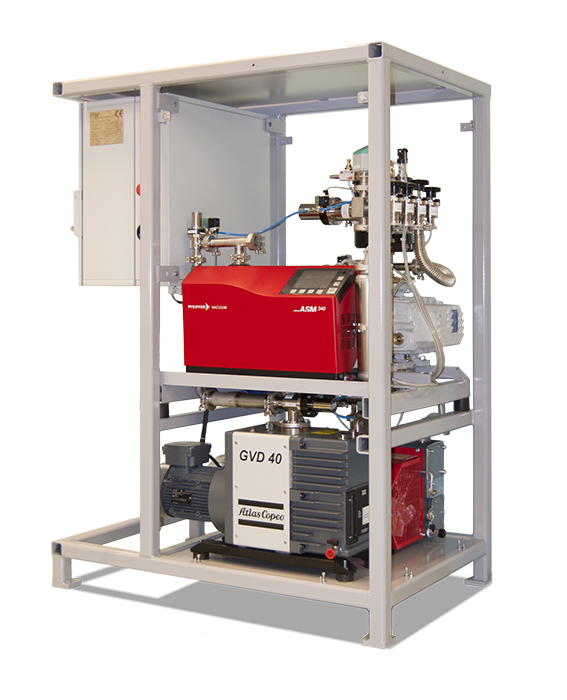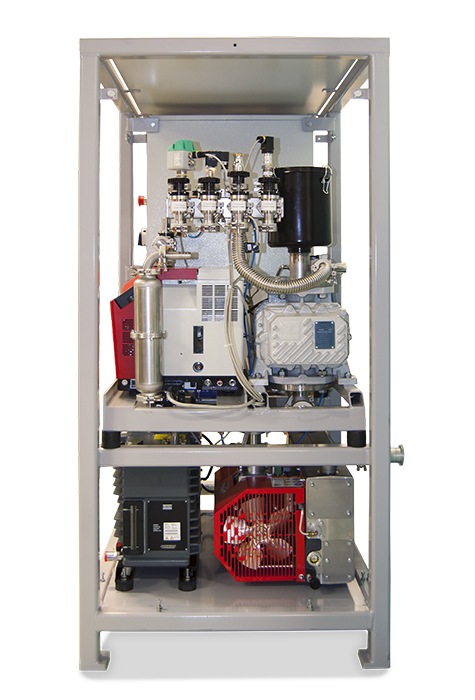 Versatile system used for drying of nuclear reactor fuel containers.
The system is also equipped with a Helium leak detector.
All parts of the designed are carefully chosen for a long service life in restricted areas.
Vacuum assisted drying with cylindrical stainless steel chamber.
The vacuum chamber is mounted on a frame and has an inner diameter of 900 mm and a length of 1500 mm.
The door is well balanced for easy access.
The system is PLC controlled and vacuum level is continously monitored.
These types of systems are suitable for drying components such as electric motors, rotors, stators or washed metal parts. This method is often used within production of iron or steel parts to prevent corrosion.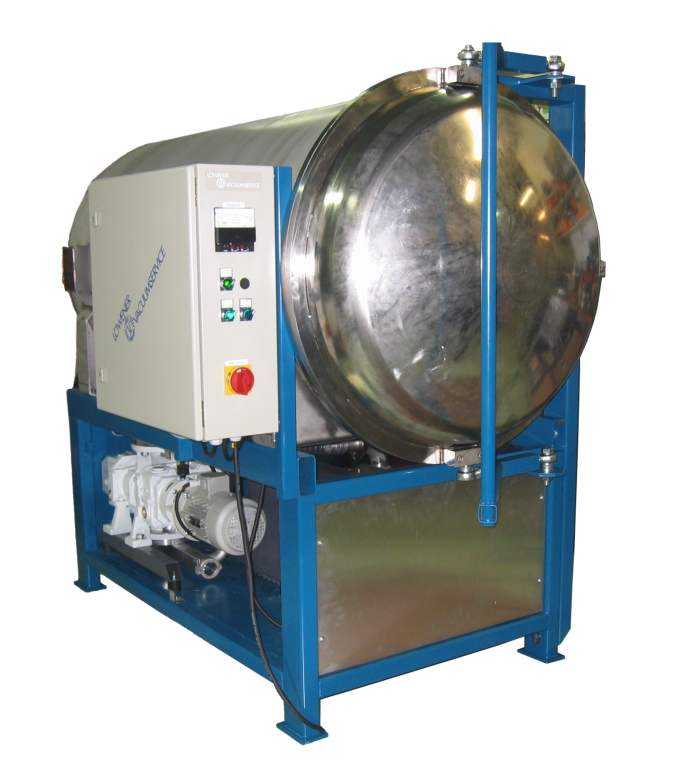 Please contact us for more information about Drying systems.