Löwener Vacuumservice AB was founded in 1968 and initially started as a supplier to companies within the semi conductor industry.
Since 1990, Löwener has more and more focused on designing complete systems.
With a main focus on engineering and a network of sub suppliers, we effectively make use of our core competence.
Löwener Vacuumservice AB is owned by people operative within the
company and we are situated both in Stockholm and in Mölndal outside Gothenburg.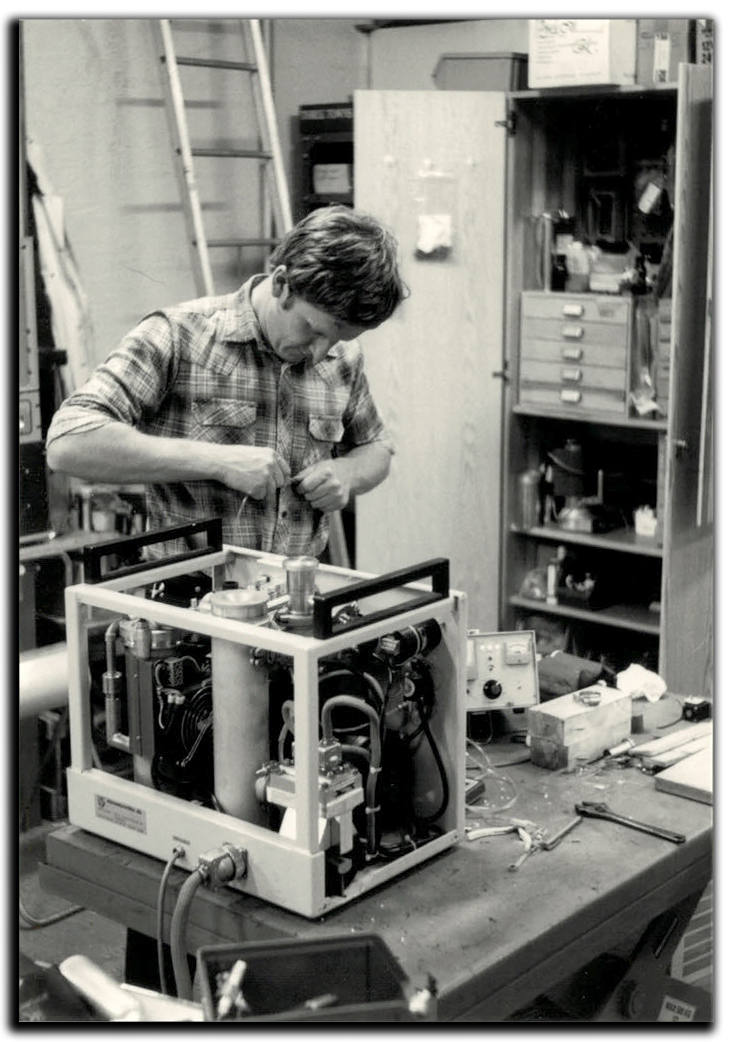 To be a preferred supplier of purpose designed vacuum solutions.
To utilize our experience and knowledge and turn it into a maximum benefit for our customers.
To stand by our customers in the long run, offering support and service.
Löwener Vacuumservice designs and builds vacuum systems for leak testing, tightness control, degassing, flight altitude simulations, research and
development and much more.
We offer various service solutions; from pump renovation to custom defined service agreements.
We conduct calibrations and leak detections on site
Our current main markets reaches from Scandinavia to Europe, Asia and Africa.
Our main customers are within:
Companies producing components related to electrical infrastructure
Automotive industry
Defense industry
Biotech
Research laboratories